Interior design without proper lighting is incomplete. Lighting can infuse a room with warmth. It can create the right ambience in a space. It can add depth to the room. Truly, lighting design brings new energy into an interior in a way that few other elements can. Mastering the art of light and shade is pivotal in any modern residential interior design project.
At Nitido Design, we offer the complete package of luxury interior design services. Our talented interior designers are experts at designing beautiful, functional, and unique houses. We take our skill set one step further with our deep understanding of lighting techniques. We use lighting design to elevate your interiors and give you a holistic and harmonious home.
Read on to learn about natural light, artificial light, and how we strike a balance between the two!
Using Natural Light and Artificial Light the Nitido Way
Natural Light
Natural Light is a beautiful element to invite into our homes. Sunshine makes the space feel bright, open, and spacious.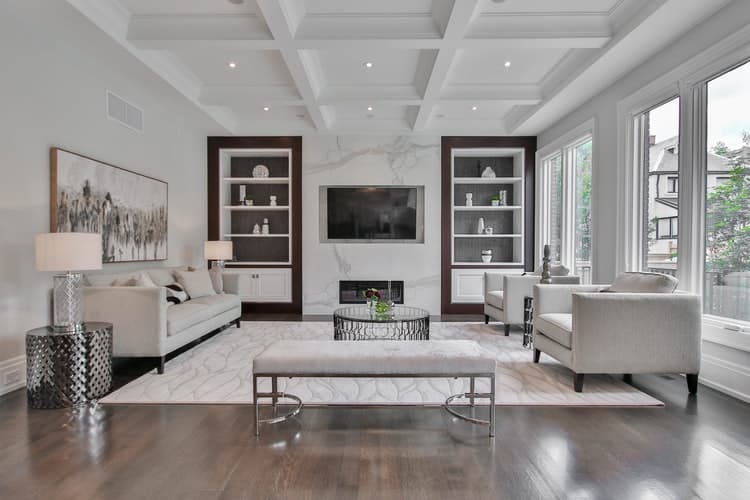 There are many ways that interior designers harvest and manipulate sunlight to fit the needs of the client. First, we study the project site and the climate. The light coming into a high rise in Mumbai during the monsoons is very different to that of a Dubai apartment in the summer. Their lighting design will differ accordingly. We use our research to create lighting solutions that are tailored to the space.
Second, we decide the size and orientation of the windows. We use energy efficient placements to manage the amount of natural light we want in the house. For east or west facing windows, we put up smaller frames. This avoids letting too much sunlight in during the day. For the north and south sides, we put up large windows that give you the benefit of the view without creating too much heat.
Third, we use a combination of drapes, blinds, and curtains to further help regulate natural light. For example, we like to keep blackout blinds in the bedroom so you can enjoy a peaceful sleep. In living rooms, semi-transparent drapes are better to control the ambience. Lastly, we use of reflective surfaces such as mirrors, glazed tiles, and polished metal. We place them in strategic places to amplify and direct the sunlight within the space.
Besides aesthetic reasons, there are many benefits of natural light. It is an important part of sustainable design as it conserves energy and reduces the use of artificial light. This helps decrease electricity costs, giving you a sizable financial advantage. Natural light also helps improve mood and raises well-being. Daylight regulates our circadian rhythms which contributes to a healthier mind and body. We like to design spaces that cleverly use sunlight to create a comfortable and healthy atmosphere.
Artificial Light
Natural light needs to be complemented with artificial light. In modern interior design for residential spaces, there are endless ways of using artificial lighting. Downlights, uplights, wall lights, floor lights, hidden lights, feature lights, pendants and lamps.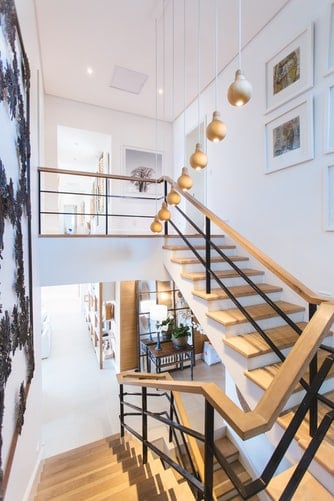 This is merely skimming the list. We integrate our lighting services into our interior design proposal from the get go. Ensuring that each lighting device has a purpose.
Be it illuminating a painting with a narrow yellow-white downlight. Or creating spaciousness by highlighting the edges of the room with perimeter lights. Be it diffusing warm yellow light from a chandelier with dimmer switches. Or using cool white spotlights to create targeted bright areas for tasks such as cooking, reading, or working at a desk. We create an artificial lighting scheme that works for you – with little bit of everything!
All about Balance
Natural and artificial light have different uses. You need natural light to add freshness and softness to your space. You need artificial light to brighten dark spots in shelving, add brilliance, and highlight focal points. Balancing the two, that's where the real magic happens.
At Nitido, we weave together natural and artificial light to create a stunning light landscape. We create moments of drama and depth in your home using top quality light options. We give you an integrated design that serves all your lighting needs.
Find out more about luxury lighting services for interior design in modern residential spaces! Reach out Nitido Design with all your questions, comments, and concerns!