Stages of the Interior Design Process
Broadly, the following are the stages of the interior design process –
Consultation – The interior design process starts with an initial consultation with your interior designer. During the consultation, you will discuss your unique requirements in detail. In the case of residential interiors be sure to share all relevant information about your family members who will stay in the apartment and their individual tastes and requirements. In the case of commercial interiors ensure that you deep dive into the nature of your business, your staff strength and demographics, work culture and the type of clients that you service. The initial consultation is important to lay the groundwork for the next steps to follow. Your requirements should be as clear and precise as possible. In each of the above cases, be sure to carry the floor plans of the space with you to the meeting or to email it to your interior designer ahead of time. This will allow them to familiarize themselves with the layout beforehand and make your meeting more productive.
Commercials – Once your interior designer has understood your requirements in detail and consequently their own scope of work, they will be in a position to provide you with a quotation for their fees.
Layouts – The first concrete step in the design process is your furniture layout. Your interior designer will provide you with multiple layout options based upon your requirements. This is an opportunity to explore how your space can be best utilized. It is also the right time to incorporate any special considerations that you may have such as Vastu compliance etc. This is the bedrock of your project and must be considered carefully. Feel free to ask your interior designer questions or for options and seek their opinions. This process must aim to bring together your requirements and their experience in planning spaces.
Design presentation – The furniture layouts are usually followed by a design/concept presentation. This is presented to you in the form of slides with a collection of reference images co-relating to the spaces on your furniture plan. It communicates design intent and helps build a vision for the interior design that both you and your interior designer will be happy with.
3D visuals and costing – This is the culmination of the interior design process. It's where you get to see what your space will look like in photorealistic 3D images. If you've opted for turnkey service, ask your interior designer to also provide you with a costing for the interior construction work. This will help you gauge if your approved look is in alignment with your budgets and allow you to take a quick decision on starting with the interior construction.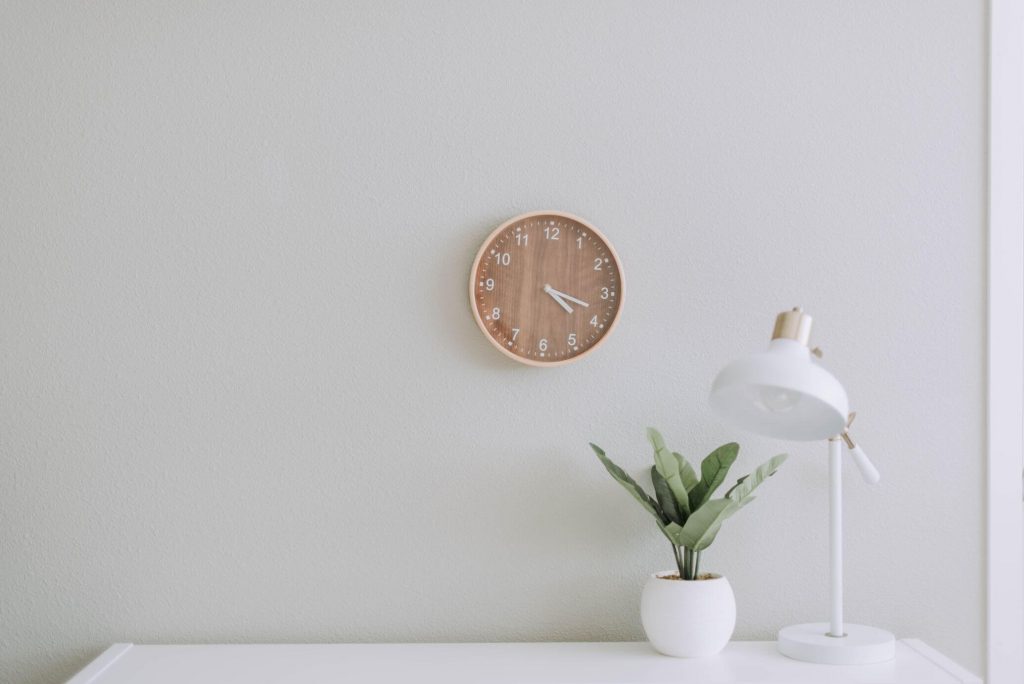 Timelines
The timelines for the interior design process will broadly depend upon the following considerations –
Size of the project – As a general rule, a bigger space with more rooms/areas or more requirements will take longer to plan and to design. Putting more designers to work on the space will only muddle and confuse the design.
A number of stakeholders and your ability to take timely decisions – If there are multiple decision-makers, you can expect this to have an adverse impact on timelines. Generally the fewer the decision-makers, the faster things will move along.
Nature of the interior designer/ interior design firm – Some interior designers or interior design firms is more adept at adhering to time related commitments. A firm with a depth of experience and established systems and protocols would have a tendency to provide clear commitments on deliverables and deliver on those commitments.
General Guidelines of Time Taken for the Interior Design Process
Using a medium-size interior design firm as a benchmark;
A 3 or 4 bedroom apartment – 3 to 4 weeks
A large luxury villa – 8 to 10  weeks
Office space of up to 5000 square feet – 2 to 3 weeks
A small to medium size retail space – 2 to 3 weeks
How to Speed Things Along
Discuss your timelines with your interior designer and ask them to explain how they intend to adhere to the given timelines
In the case of multiple stakeholders, create one point of contact for your interior designer and elect one stakeholder as the decision-maker.
Commit to providing your interior designer with time-bound responses and ask them to provide you with the same commitment.
Conclusion
In conclusion, the time taken for the interior design process will depend upon the nature of your project, the firm that you choose to work with and your own commitment to providing your designer with timely responses and feedback.