We are constantly evolving as individuals. The more we explore ourselves and the world, the more our style and taste develops. It is only natural that our homes need a decor update every now and then. Style your luxury home with the top trends in home interior decor items in 2021.
Upgrade your home with luxury interior decor tips from Nitido Design
Smart and Functional Decor
This past year of working, studying, and living indoors has shown us the need for smart and functional decor. As we see a rise in multipurpose spaces in homes, decor items will also serve more than one need. Get a plush ottoman to beautify your entry way that doubles up as a storage bin for shoes, umbrellas, and knick knacks. Spruce up a dull wall with a gilded mirror or a lustrous wallpaper that also reflects light which makes the space look more spacious. Indulge in decor that inspires curiosity, conversation, and play. A stack of interesting coffee table books, a carved wooden chess board, a statement art piece – the possibilities are endless!
Add some smart storage bins in your closets to ensure a clutter-free space and a clutter-free mind. You can also update your home with smart home technology and automation. Everything from appliances with mobile apps to touch screen panels that are light switches, thermostats, and intercoms all in one are available. Bring home decor items that do the work and look good doing it too!
Nature and Wellness Decor
To make our homes feel more comfortable and safe, incorporate nature and wellness into your decor. Grow some indoor plants in colourful mud planters to add some greenery and grounding to your interiors. Liven up your balcony by hanging pots with golden pothos or money plant vines. These robust plants are easy to maintain and grow amazingly well indoors. Place a little aloe vera on your bathroom sill for its aesthetic and skin care advantages. Indulge in calming hobbies such as gardening.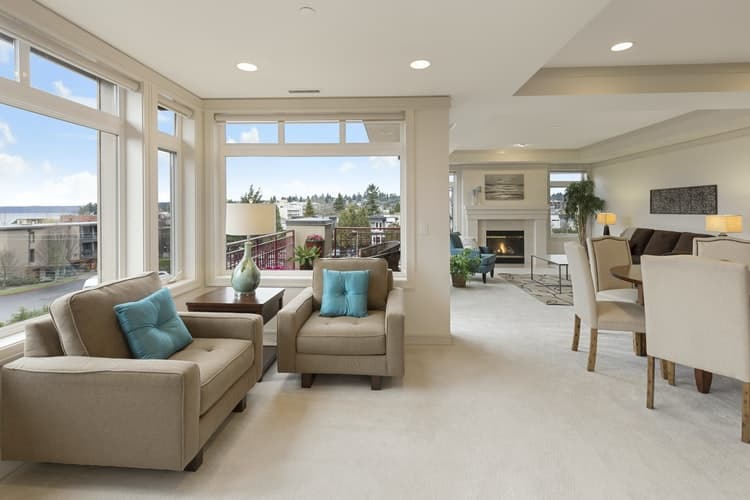 Why not make an edible kitchen garden and feel the joy of cooking with fresh herbs such as lemongrass, mint, basil, and curry leaves. Awaken your senses with soy wax candles and essential oil diffusers. Add a crystal or two for a trendy decor item. Whether you believe in its wellness properties or not, it definitely makes for eye-catching decor!
Decor that are Conversation Starters
As we begin to reconnect with our friends and families, decorate your home with a few conversation starters. Place a funky piece of furniture or a mosaic design coffee tray to get the conversation flowing with your guests. Keep a board game that doubles up as a decor item on your dinner table to bring play into your home. Give your interiors a musical boost with a sleek record player that you can keep next to your favourite vinyls.
Get an excuse to talk about your music collection or have an impromptu dance party. Show off your personal taste with decorating your walls with bright artwork. Take it up a notch and display something you painted! Let your personality shine through with select statement pieces.
Local and Sustainable Decor
Stay connected to your community by shopping from local stores and independent artists. Support the rich legacy of craftsmanship in India by buying ethnic decor. Hang a Madhubani miniature or a jharokha wall hanging to spruce up a dull corner. Place a copper urli with fresh flowers to create a sense of calm in your prayer room. Drink your morning cup of chai in handcrafted ceramic tea cups. Shop sustainable items by buying decor items made from cane, bamboo, stone, and recycled materials. Add character to your home by shopping vintage and repurposed furniture. Make your interiors look luxurious while helping the environment!
Lavish comfort
A top trend in luxury interior design in 2021 is lavish comfort. Make your home feel cozy and inviting by heaping large cushions and fleece lined blankets on your sofas. Go all out and add knits, faux furs, and velvets into your interiors. Put your vacation photographs in gold rimmed frames on a polished cherry wood side table. Elevate your dining experience with a contemporary chandelier giving you light as you dine. You deserve a little pampering after all!
Get inspired by trends but be yourself
There will always be trends in luxury interior design. Minimalism, maximalism, rustic vogue, mid-century modern, traditional, bohemian, farmhouse chic, industrial, art deco – the list is endless. As a top interior design firm in Mumbai, our only philosophy to follow is: Live with what you love. We observe and study trends in luxury interior design and then we adapt it to the needs and tastes of our clients. It is important to remember that the trends serve as a jumping off point. Use it for inspiration and fashion it into something that speaks to you. Because being yourself is the best trend of all.
Reach out to Nitido Design and find out how we can help you decorate your luxury home!